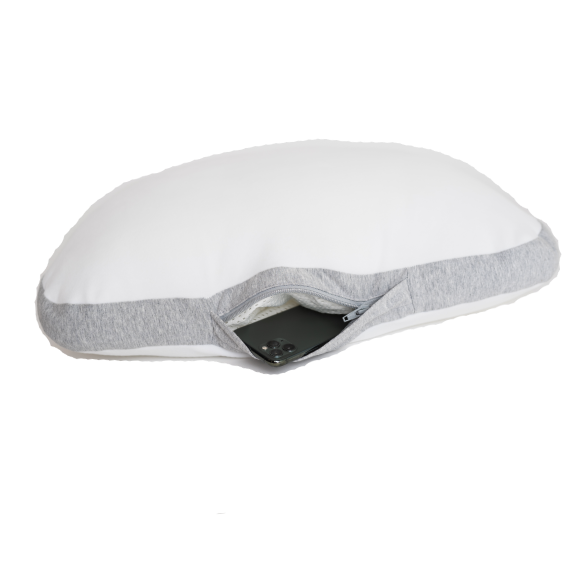 Travel Pillow
Athletes' biggest games of the year are played on the road. SUND replaces filthy/bulky hotel pillows, while easily fitting into a carry-on bag or backpack, so it's perfect for long bus trips/flights.

Smartphone Pocket
The patented pocket safely cradles your smartphone while efficiently transferring sound. The pocket eliminates Blue Light. End RF-EMF/UHF with the Airplane Mode Trigger ™

Machine Wash/Dry
Most pillows are "spot clean only" and get heavier after a year from accumulated drool, sweat & body oils. Yuck! Meanwhile, SUND pillow is 100% machine washable.

Extra Quiet
Enjoy the privacy of your music, meditations, sleep stories, ASMR without disturbing your bed partner or the roommate down the hall.